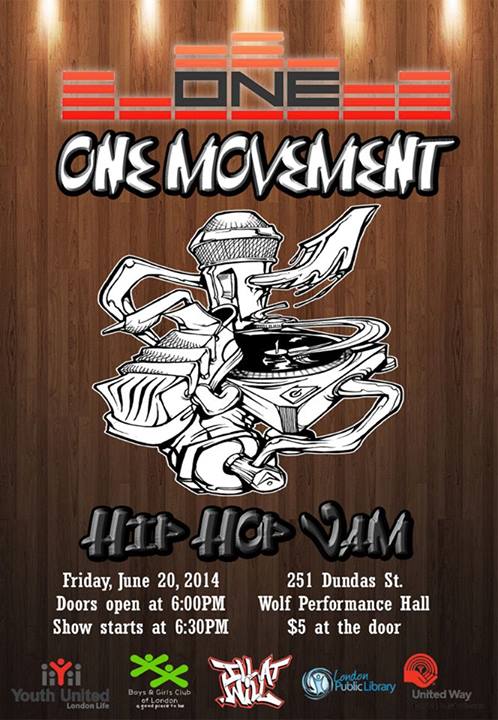 It's time for the ONE Movement 2nd Annual Hip Hop Dance Showcase this Fri, June 20 at Wolf Performance Hall (Central Library).
This event celebrates the completion of TWO YEARS of O.N.E. and features competition between some of London's finest dance crews and solo dancers:
#HBK .. One Up Dance Crew .. HDMI .. ONEsies .. Space Invaderz .. Ill at Will .. Airborne Precautions .. & more ..
There will also be some choreo performances as well!
6:00 PM – Doors Open
6:30 PM – Show Starts
8:30 PM – Final battle & Open cypher
10:00 PM – Jam Session at O.N.E. (236 Dundas St.)
______________________________
$5 Admission (tickets sold at the door)
Hope to see you tomorrow!
*** Special Thanks to:
United Way of London & Middlesex
and
Boys & Girls Club of London
in sponsoring our project! ***